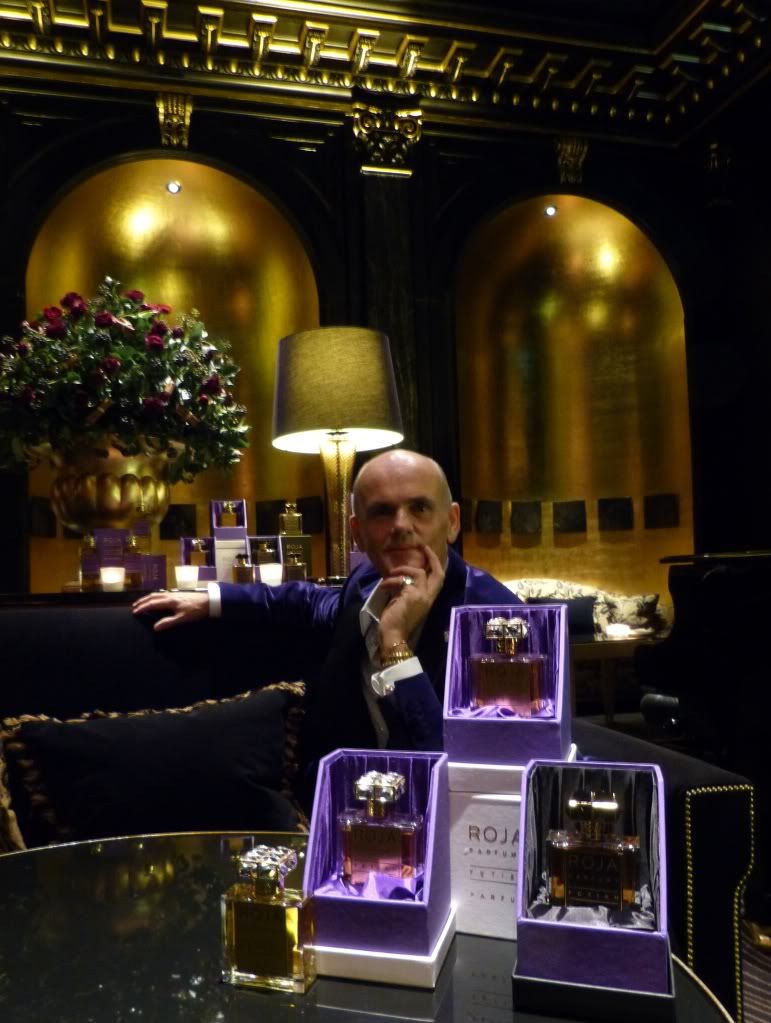 Yesterday, Roja Dove launched his latest Roja Parfums creation – Fetish Parfum – at the Beaufort Bar in the Savoy Hotel, London.
The launch was a huge success, and was attended by the most senior beauty editors and journalists in Britain.
Fetish Parfum is a Chypré – warm, dry, spicy, leathery, & very sensual. The smoky, sensual, leathery-note of Castoreum permeates the blend of Oakmoss, Patchouli, and Vetiver, which is underscored by Musk, warmed by Cinnamon, Clove, Cedarwood, and Cedar Needles – the whole freshened by touches of Bergamot, Petitgrain, and Galbanum with a heady blend of Jasmine, Tuberose, Ylang Ylang, and Rose at its heart.
"My newest perfume, Fetish Parfum, is for a woman who is self confident and uncompromising in her approach to life and all she wants in it". ROJA DOVE
Roja's jacket for the launch was especially made for him by Stephen Williams of Bespoke HQ. Stephen's tailoring is genius, and this jacket is one of the finest pieces of clothing that Roja has ever worn – its cut, cloth and colour are perfect for Roja.