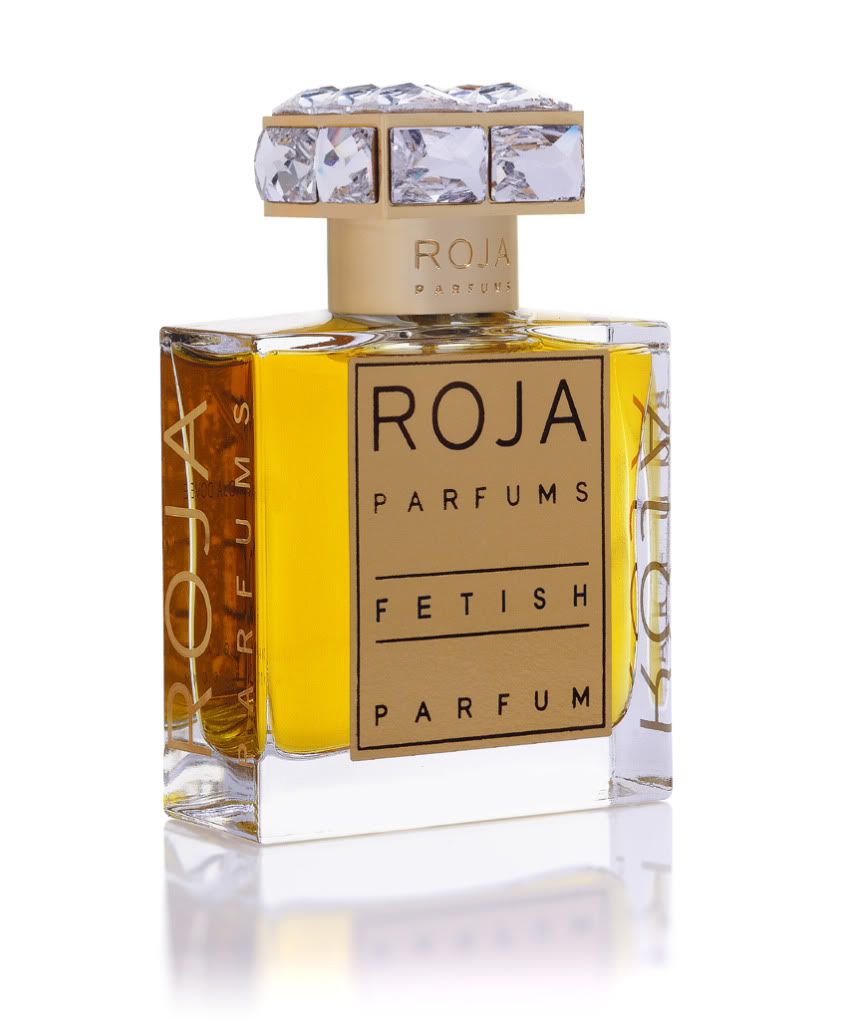 This Thursday 13th December, Roja will be launching his latest Roja Parfums creation to the press – Fetish Parfum – and revealing what it is that makes you "Succumb To Your Desires" every time you smell it.
In anticipation, Roja commented,
"Nothing is darker than leather in all its guises. I urge you to beware, as once you have entered there is no escape. I have created a perfume that, once under its spell, there is no return. See for yourselves if you can escape its magic".
Fetish Parfum will be made available for sale from February 2013 in the Harrods Black Hall (London), the Roja Dove Haute Parfumerie in Harrods and at the Lausanne Palace, the Roja Parfums Boutiques in Moscow, Dubai, Abu Dhabi, and from the Roja Parfums website (www.rojaparfums.com)