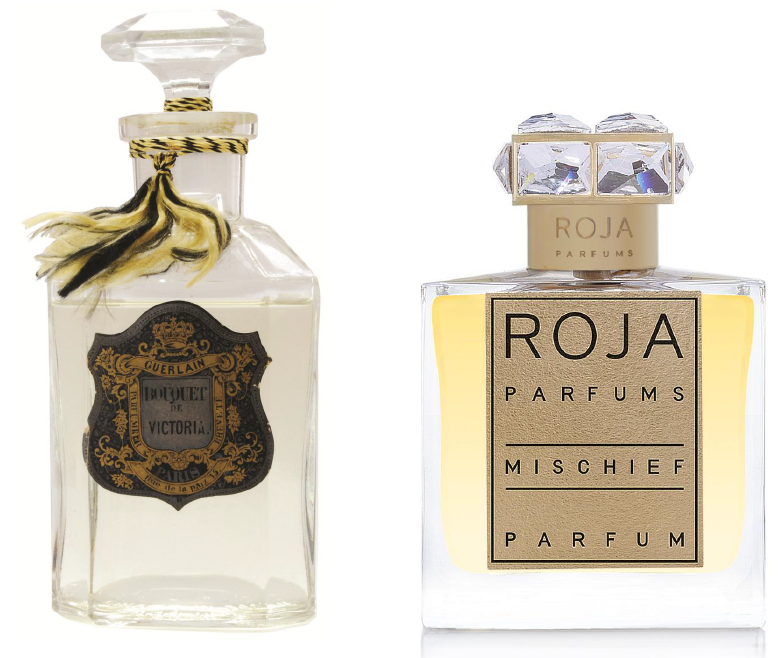 On Tuesday 20th November, Roja gave the first of two Fragrance Masterclasses at the Victoria and Albert Museum, London. With a waiting list of up to three years to attend, Roja's interactive sessions are some of the most anticipated events in the artistic calendar and build on the on-going collaboration between Master Perfumer Roja Dove and the Museum.
Roja's Masterclasses give attendees the once-in-a-lifetime opportunity to smell the rarest perfumery oils in the world and handle raw materials that only a handful of the perfume greats have ever had a chance to touch.
Roja owns around 2000 of the most important artefacts in the history of perfumery. Roja presented just two of them on Tuesday, but they are the two most precious and poignant. He revealed the understated sombre bottles that were created to house Queen Victoria and her consort Prince Albert's scents. Whilst they are in Roja's care at present, he feels they are too important to be in private ownership, and one day will be sitting alongside the most significant works of art in the Victoria and Albert Museum in London.