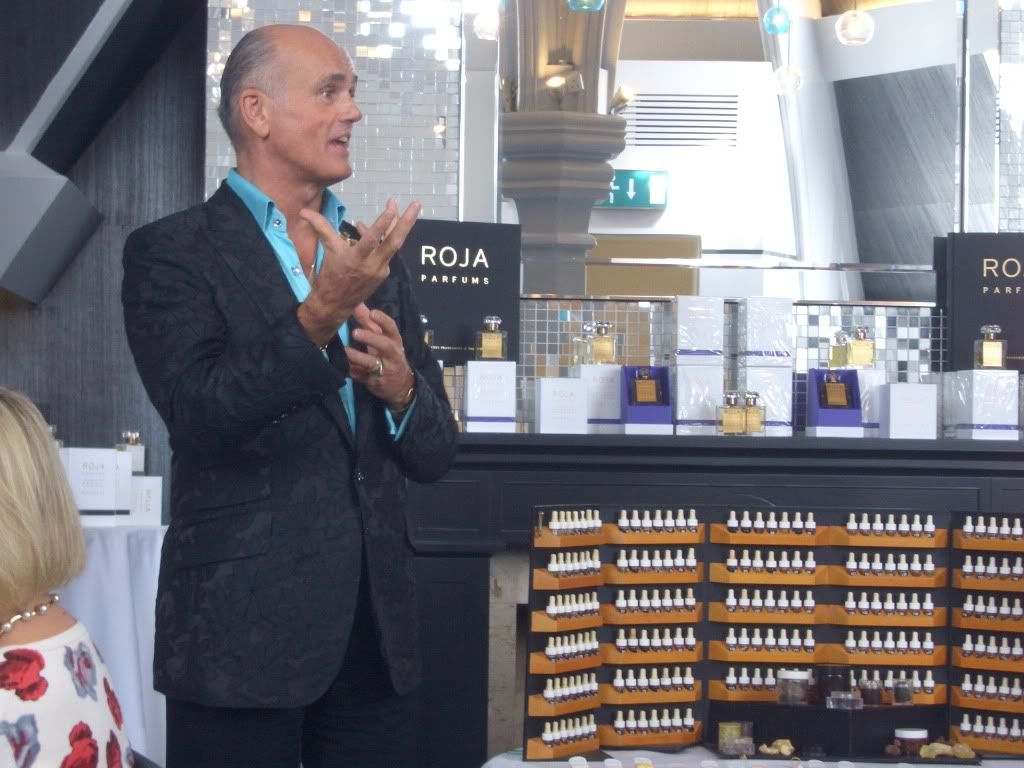 Last week, Roja led a very special event at Mosimann's
dining club in Knightsbridge in which he created an innovative menu alongside
Marc Mosimann, and gave guests the chance to smell oils that related to the
ingredients in their exquisite food. Each dish explored a different fragrance
family and provided a truly unique sensory experience.
Roja also conducted a master class on scent, with guests, which
included Prince Mohsin Ali Khan, able to track the social development of
fragrance by smelling the great classics of the industry, along with Roja
Parfums creations.