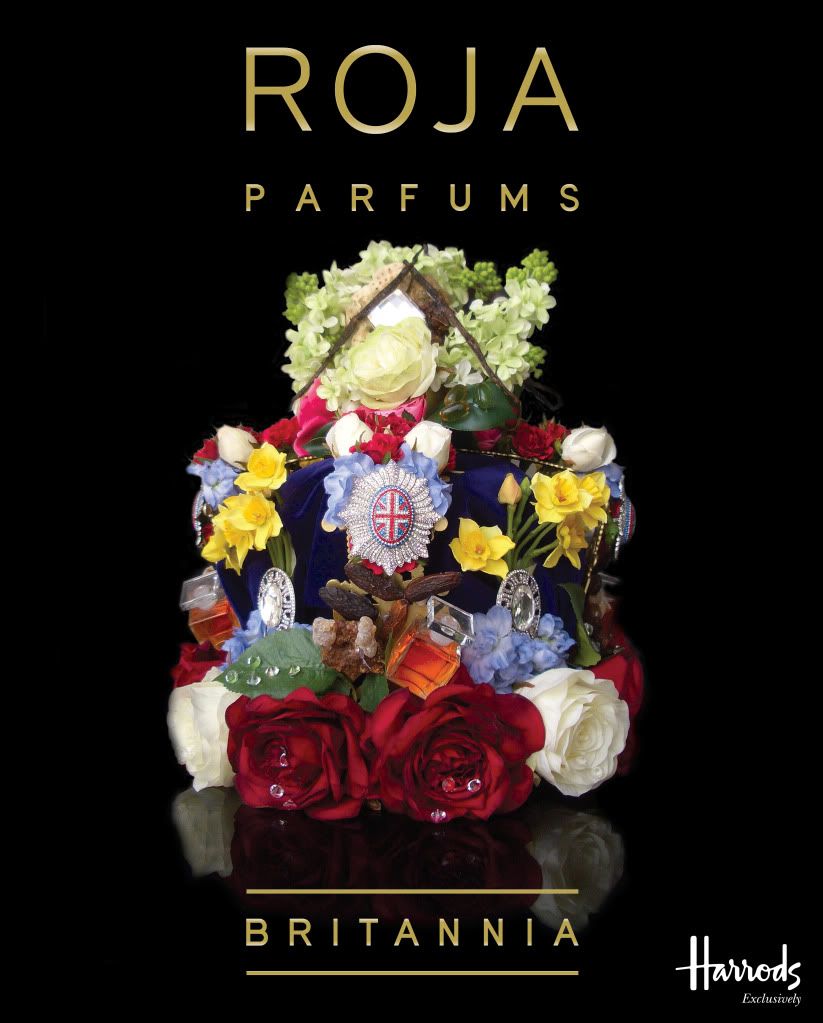 Britannia, a limited edition of only 60 perfumes, one for each of her wondrous years, based on the legendary anointing oils used to confirm the British monarch's assent to the throne. Britannia, Roja's personal interpretation for a majestic perfume, a serenely tailored creation filled with perfectly balanced noble ingredients: the Rose, symbol of England; Jasmine, the Queen of flowers; and anointing oils of Her Majesty.
This fragrance is available exclusively at Harrods but is selling out fast. Visit the Black Hall or Roja Dove Haute Parfumerie to get your hands on a piece of history today.
Roja created his crown with the aid of inspiration from the age old tradition of the anointing ceremony. Below, Roja talks you through this regal process:
"My crown symbolises the most sacred part of the coronation ceremony – the moment the Her Majesty The Queen was anointed with Holy Anointing Oil. Her Majesty felt this part of her ceremony to be the most sacred, it was the only part of her service she would not allow to be televised, as it makes a direct reference to the announcing of Solomon by Zadok the Priest as written in the bible.
The Holy Anointing Oil is made from a blend of Roses, Jasmine, Orange, Cinnamon, Benzoin, Ambergris, Musk, and Civet. It is applied with four Knights of the Garter forming a cross and holding a silk pall over the sovereign. The scented oil is then applied in the shape of the cross.
The red and white roses at the base of my crown symbolise the White Rose of York and the Red Rose of Lancaster and makes reference to the Tudor Rose and the last queen to bear Elizabeth's name, Queen Elizabeth I. Above it, and behind the Fleur de Lys, Jonquils to symbolise the continuation of the Queens line through His Royal Highness The Prince of Wales.
On the four branches of the cross there are Frankincense and Myrrh, as well as Tonquin Musk. One of the symbols of the Order of the Garter lead to a small bouquet of red, white, and blue flowers which fall from a garland of Camellias, which have always conveyed  admiration, perfection, gratitude, and nobility of reasoning, whose leaves are covered in drops of oil to symbolise the precious materials used to create The Holy Anointing Oil.
The top of the crown is adorned with Syringa, whose purity wraps around a small volume of Orris, (the root of the Iris), and Vanilla Bourbon – these two materials are priceless – as is Her Majesty The Queen."