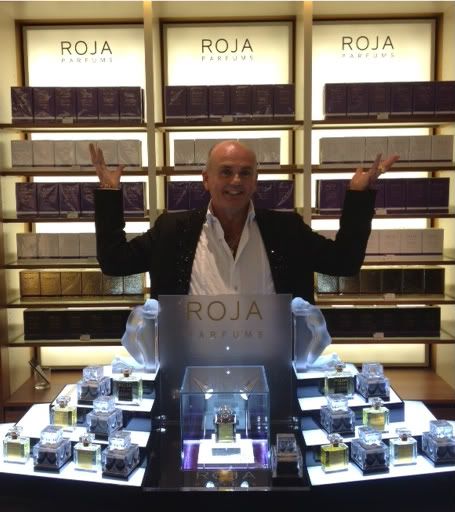 It is with great excitment that Roja travelled to Russia last week as it marked the official opening of Roja Parfums at TsUM, the most prestigious and reknowned department store in Moscow.
Roja prepared a fragrance training course especially for TsUM, with specific training on all of the Roja Parfums products for the retail team. Roja also held two very popular customer events at TsUM, and met with 30 of Russia's most influential beauty and grooming press.
"When we were asked if we would like to open within Tsum, Moscow, I knew without question that it would be the perfect partner for us. When I was very young I started to learn Russian; I continued with it for three years. Russia captured my imagination, and I am excited to see it for the first time when I come to visit as my perfumes find a new home."   Roja Dove
Roja Parfums; the finest fragrances in the world, created by Roja Dove, the world renowned perfumer at the height of his skills.