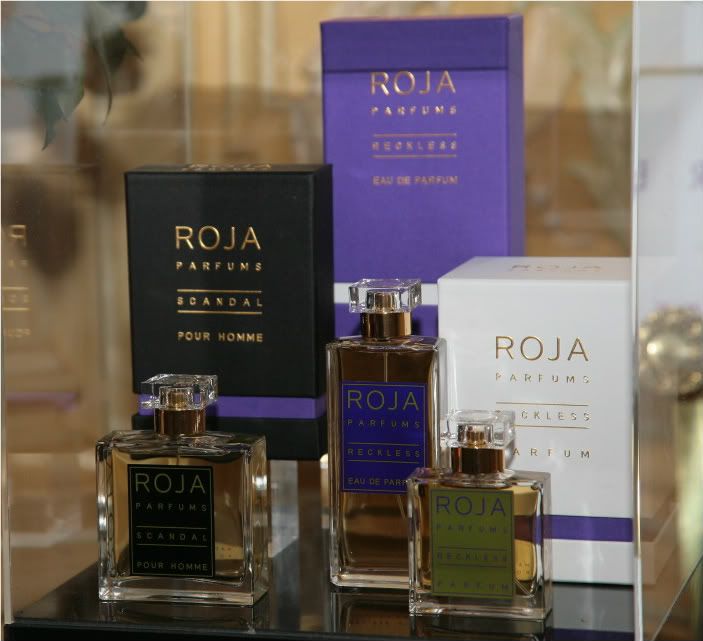 Every month the beauty departments of Harrods run an incentive for the three staff members who put through the highest value transaction through the tills and last month, the two top spots went to members of the Roja Dove team.
Andrew Wright, Manager of Roja Parfums in the Harrods Black Hall Perfumery, and Marcel Van Der Merwe, Assistant Manager of the Roja Dove Haute Parfumerie in Urban Retreat, were awarded first and second place for the month of July.
Congratulations to both Andrew and Marcel for this recognition of your hard work!