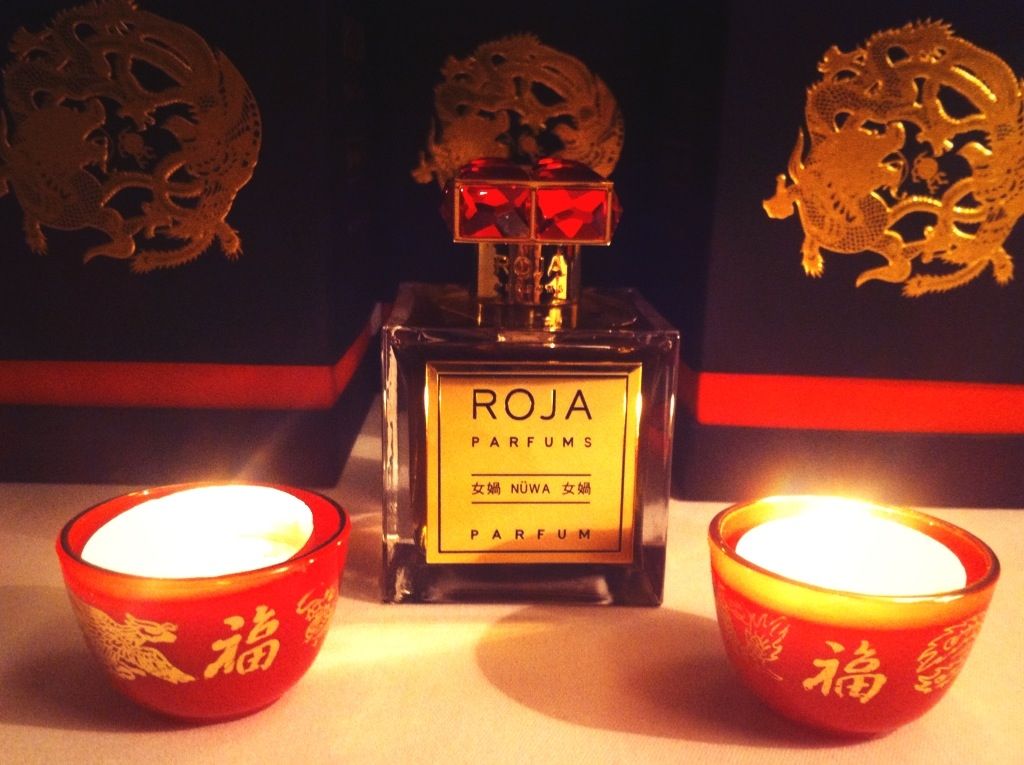 To celebrate the launch of the new creation from Roja Parfums – NÜWA – I hosted a lunch at China Tang (The Dorchester). I was honoured to be joined by the leading figures in luxury journalism, including The Financial Times How To Spend It and YOU INSPIRE Magazine.
NÜWA honours the Chinese Goddess who is believed to have gifted humanity with culture. What fascinated me with NÜWA is that she also filled the flowers with their fragrance.
My new creation was presented alongside a delicious dessert created especially for the launch by Peter Horton, China Tang's General Manager. Incorporating the ingredients of the perfume within the dessert, Peter and his fabulous team managed to capture the essence of NÜWA perfectly. Just ask Vicci Bentley, Freelance Beauty Writer: 
"What a lovely way to while away a Thursday lunchtime! Delicious – and that's just the perfume.  Really, I think it's one of your very best my dear".
Having been appointment a Cultural Ambassador as part of the GREAT Britain Campaign last year, it is my duty to ensure each new release highlights the creativity that exists in the olfactory world.
Not only did NÜWA create culture for mankind, but my bottle which houses her perfumed form is topped with fourteen ruby red Swarovski crystals, an ode to the colour traditionally associated with good fortune in Chinese culture.
NÜWA also sits in a black box adorned with a gold combined motif of a dragon and a phoenix. Creatively, I loved the idea of how (in Chinese philosophy) these two sacred creatures represent ying-yang; complementary, not opposing forces.                 
NÜWA will be available exclusively to Roja Parfums, Harrods in January 2014.