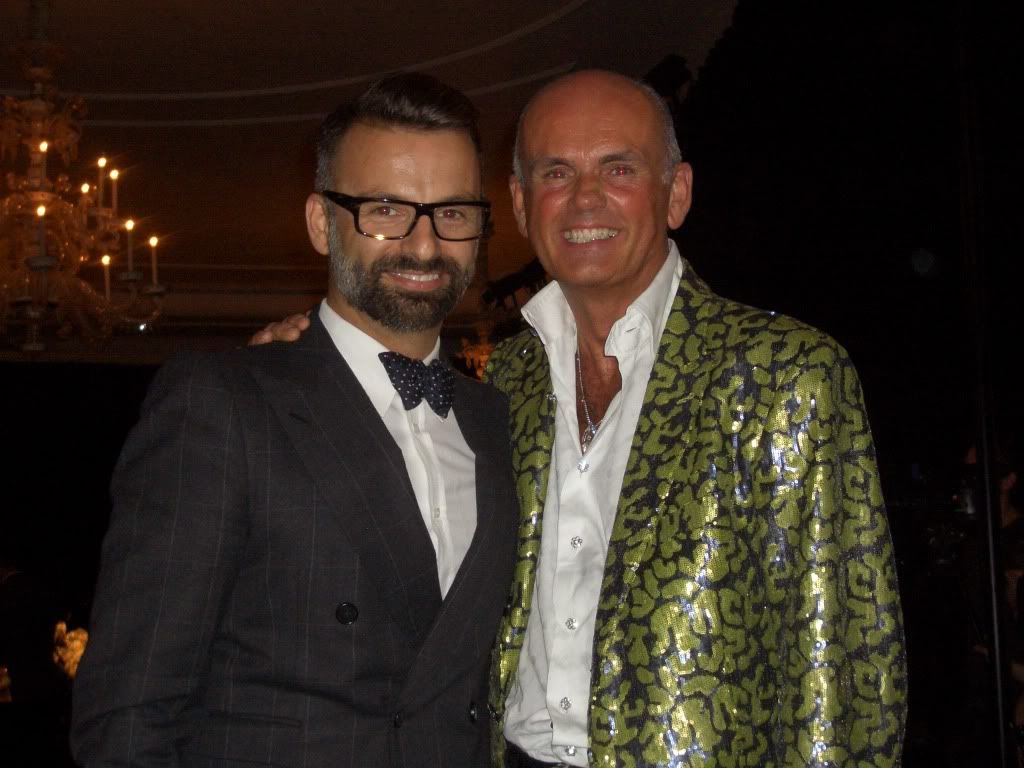 Roja collaborated with the renowned British couturier, Nicholas Oakwell, by creating a bespoke scent for his Autumn / Winter 2012 show at Claridge's Hotel Ballroom.
Nicholas' collection was inspired by the lush decadence of 1970s New York. The scent Roja created for the show was a Chypré: fresh, sweet, sensual & leathery and perfectly complemented the modern and luxurious tailoring, enveloping the room in fragrance. Claridge's Ballroom was entirely transformed into a sensuous lounge environment, the sultry atmosphere made even more dramatic by Roja's Vetiver, Labdanum, Tuberose and Cedarwood candles burning whilst the models interacted with the stage sets on the catwalk.
Following a breath-taking and unconventional show, featuring designs of hand-made lace and shaved mink and fox fur, guests were treated to a glass of champagne.