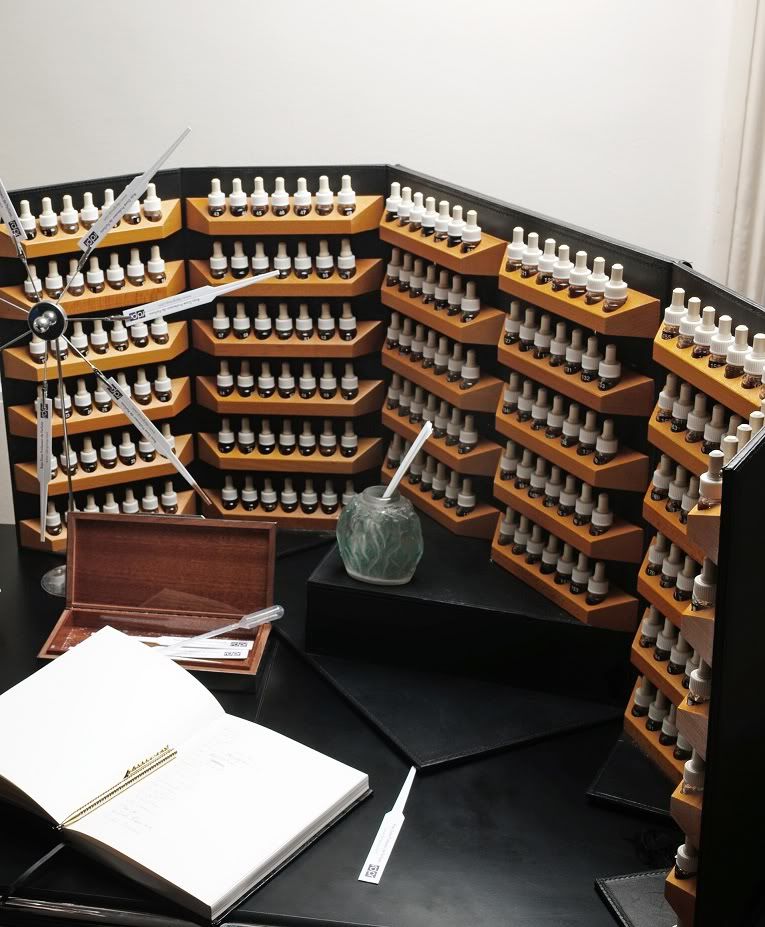 Continuing his on-going collaboration with the Victoria & Albert Museum, London, Roja will be giving two fragrance Masterclasses on Tuesday 20th November and Tuesday 4th December, which are both now sold out.
With a waiting list of 3 years to attend, Roja's Masterclasses are some of the most anticipated events in the artistic calendar.
During the interactive sessions, guests will smell some of the most rare perfumery materials in the world, including Rose de Mai from Grasse, which takes 307,000 roses, picked before dawn, to produce one kilo of oil. It is this oil that Roja uses in his creations, and it is more exquisite than any other.
Whilst tracking the history of fragrance from ancient man to the modern day, Roja will also be unveiling the personal inspirations behind his Roja Parfums creations.
Roja is famed for saying,
"A perfumer is a poet or storyteller, who creates the tangible from the intangible – abstract images that strike at our core. We create products that become part of our clients' lives and loves – intrinsically interwoven with their memories and those who know them".
Roja Parfums Scandal Parfum "ensures you are talked about", but when asked about the inspiration behind this scent, most are never able to guess correctly; the answers are always surprising.
All will be revealed on 20th November and 4th December if you are one of the guests who managed to secure a place in the coming Masterclasses.
For further details, see
http://www.vam.ac.uk/whatson/event/2035/roja-dove-the-fragrance-masterclass-3297/